"Whether it's camaraderie, creativity, art—or simply a device to catch more fish people are passionate about tying flies for a lot of different reasons. For me, it's all those reasons and more. Tying is an important part of my daily routine. And teaching others the art of fly tying is one of my favorite activities." -Drew Chicone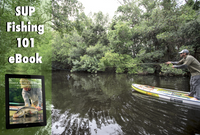 How to Fish off a SUP
After 5 years of testing, tweaking and tuning (which equates to over 1,000 days of SUP fly fishing) here's how I like to rig my SUP.
I think the easiest place to start is WHY I choose to fish off a stand up paddle board or a SUP as opposed to a canoe or kayak or skiff. It comes down to ease and convenience. A stand up paddle board, for me, is really easy when I'm by myself.

FREE FOR A LIMITED TIME: Use code "COSTATAKEOVER" at checkout for your free copy.
Click Here
Drew Chicone here.
I'm a Fly Designer, Tying Instructor, and creator of Salty Fly Tying.

My passion is developing and tying saltwater flies, and I help fly tiers of any skill level learn how to develop and improve their own fly patterns.
Not only do they learn to tie better flies, but best of all they catch more fish!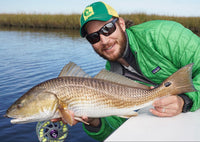 A frustration of mine is trying to learn a new pattern or tying technique without clear illustrations or instructions. I subscribe to all kinds of fly tying magazines and have quite a few fly tying books, and I can't tell you how many times I wish there was one more photo or I could have zoomed in on a picture. I think that most of us would appreciate more than 5 or 6 1-inch photos to thoroughly explain how to get from point A to point Z. That is one of the main reasons for the ultra close up shots and hi res photography, and excessive number of photos used to illuminate the ideas and techniques found in my eBooks and Blog.
My goal for this site is to create a vehicle for sharing ideas on fly pattern development as well as a clear, easy to follow educational resource for tyers of all skill levels. There is no shortage of "How To's" available out there, but they all seem to focus on learning to tie a particular fly for a particular fishing situation. Fly tying for beginners info is very important, but I also want to challenge and encourage the seasoned tyer. The idea is to dive much deeper than "how to tie this pattern or that pattern." My focus is really directed toward developing new fresh and saltwater fly patterns, and learning how to correct or improve the flies that just don't seem to act right in the water.
The aim is to teach fly tiers how to effectively mimic the shape, size, color, and specific movements of saltwater prey items and learn which materials will best achieve these characteristics. Knowing how to select the right fly tying materials and learning proper tying techniques is key to creating productive saltwater - and freshwater - flies.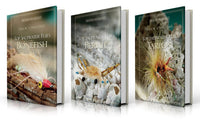 Top Saltwater Flies
These three gorgeous volumes comprise more than 900 eye-popping color pages. In large, clear, step-by-step photos with easy-to-follow instructions on how to tie the very latest in the most effective flies for bonefish, tarpon and permit.
Learn More
Permit Flies 2
Permit are opportunistic feeders, and their diet is very diverse. When planning for your next trip, be sure to tie up a variety of shrimp and baby lobster patterns as well. That being said, I did my best to select an assortment of proven classic and contemporary patterns for this book that provided a wide array of menu options, as well as teach you some fun and new tying techniques for creating your own unique creatures!
Permit Flies 2 is a 199-page paperback, illustrated with ultra-hi resolution images.
Get Your Copy Now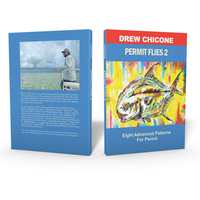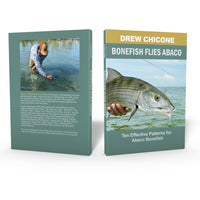 Bonefish Flies Abaco
With each trip to Abaco, I do my best to narrow my focus and really key in on the prey items and behaviors of the fish that reside there. The proven patterns outlined in this book have been carefully selected, fine tuned, and rigorously tested. Tying and stocking your box with this comprehensive assortment of flies will ensure you are covered for just about anything the Abaco bonefish can throw at you … and the insight provided in the interviews will help you understand what factors need to be considered for creating and fishing your own bonefish flies. 
Bonefish Flies Abaco is a 191-page paperback illustrated with ultra-hi resolution images.
Get Your Copy Now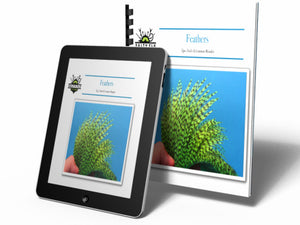 Free Fly Tying eBook!
After teaching fly tying for several years, I have come to the realization that feathers cause more confusion and frustration than any other material for both beginning fly tiers and seasoned pros alike, Yours Truly included. For that reason I created this 100% free eBook to help you along the way.
Get Your Free eBook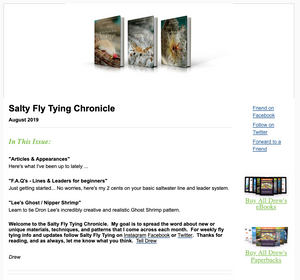 Learn With Drew, For Free!
The Salty Fly Tying Chronicle is a Free monthly newsletter, with the goal of sharing new or unique materials, techniques and patterns that I come across each month.
Subscribe now to have it sent to you free, every month!
Signup Now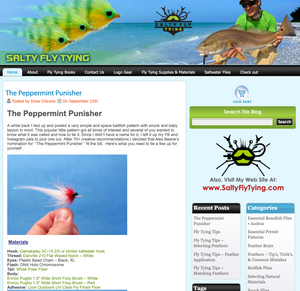 Salty Fly Tying Blog
Visit the Salty Fly Tying Blog for Free Fly Tying Patterns, Tips, Tricks, Tutorials, Product Reviews and much more!
Salty Fly Tying Blog